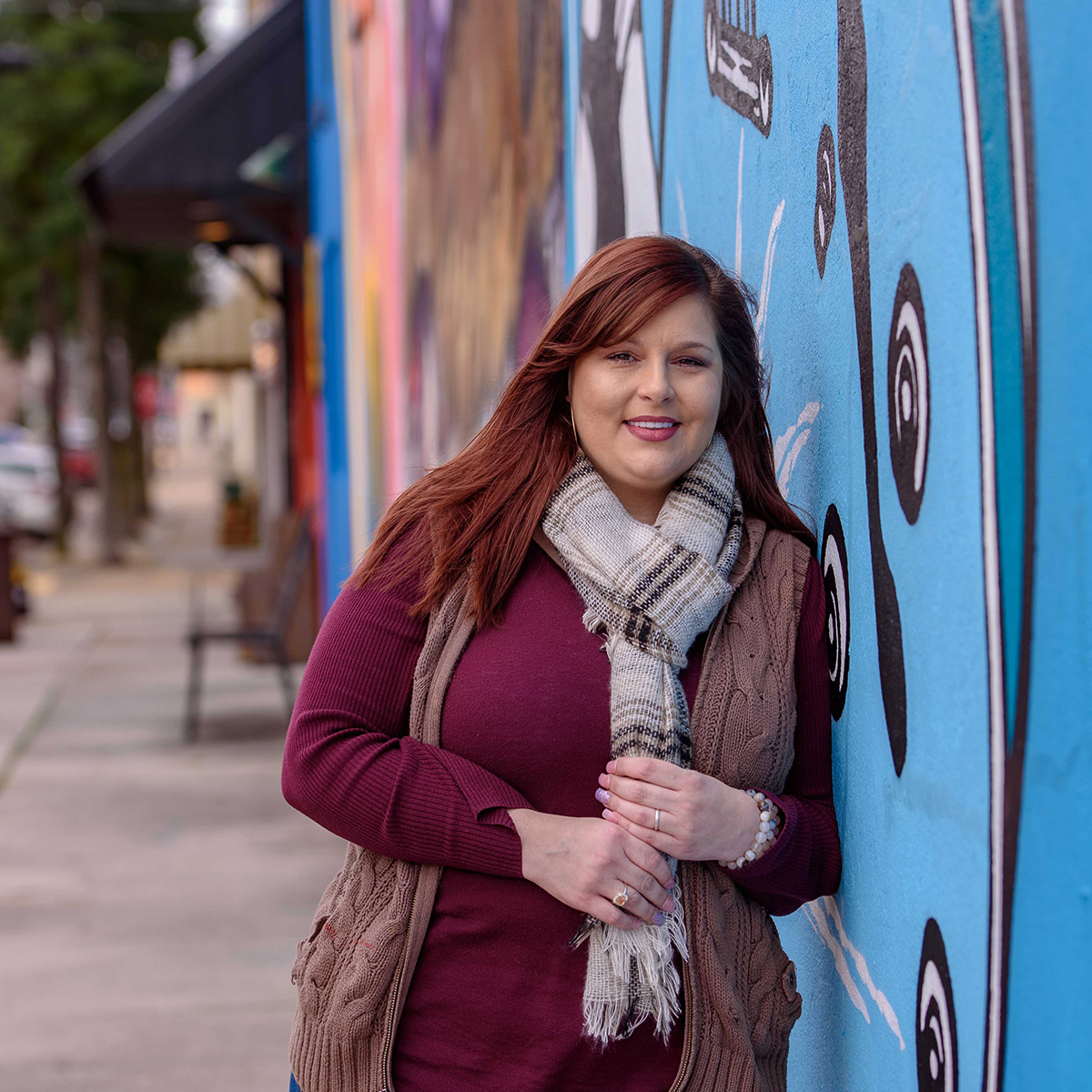 Ari's Story
Ari Bryant witnessed the debilitating effects of substance use disorder at an early age. She observed her mother's use of illicit drugs, such as heroin and her father's daily consumption of alcohol, which she says made her mature much more quickly than any child should have to.
By the time she was 16, Ari was determined to have a life better than what she'd experienced throughout her childhood, so she stepped out into the world on her own. She carried the weight of full-time job and her first apartment, but she also was carrying something that would prove much more difficult—and even dangerous.
Seemingly innocuous nightlife with friends led to experimentation with Adderall. That experimentation morphed into using prescription pain pill and eventually an uncontrollable opioid use disorder that dominated Ari's teen years and cast a looming shadow over her early adult years. At 24, Ari had her first son, and she says she "spiraled even more out of control." The downward spiral continued two years later when her daughter was born.
"I started doing things that I said I wouldn't do and finding ways to get more substances," says Ari. "I used to say, as a child, I would never do to my children what my parents did to me—that I would never be an addict. But then, I grew up and became an addict."
Ari's addiction quickly consumed her family life. "I had to go in a room and sit in front of someone that I grew up with and sign over my rights [to my children]—and in that moment, that's when I hit rock bottom," Ari sighs. To ease the pain of losing her children, she began using heroin—a drug that was easier to get and much cheaper than prescription painkillers.
Ari withdrew from the world she knew—and the better life she wanted to create as a child. It wasn't until she experienced intense withdrawals from heroin—on a mattress of her parent's home. Being back in the place where she observed the terrible toll substance use disorder can have on a family was a pivotal moment that would drive her desire to recover.
"When I went into treatment, my goal was to get my children back and get my life back," Ari says. "The only support I had was those in recovery."
Three years into the program, she was notified of her father's passing, recalling it as the most agonizing period of her life. But she vowed not to let that pain disrupt her journey to recovery. Soon after she buried her father, Ari regained custody of her children—reuniting the once broken family.
"Being in recovery has been the hardest five years of my life," says Ari. "But it has been the best five years of my life—a life that I didn't begin to live until January 31, 2014."
Now serving as a teacher assistant, one lesson she makes certain to teach adolescents is the power of never giving up. Ari understands to her core the value of resiliency, and she strives to share her understanding with others.
"When I look at my students, I want them to know that they are going to make mistakes," Ari says soberly. "Just get up, try again, and keep going. Life happens, and you can't stop that."
Today, Ari is a mother and a woman in long-term recovery. She continues to believe in spreading the message that recovery is possible, and because of that, she serves as a beacon of hope for so many people who meet her.
The views, information, and opinions expressed in this story are solely those of the subject(s) and do not necessarily represent any official policy or position of the Mississippi Department of Mental Health or any of the Stand Up, Mississippi campaign partners.