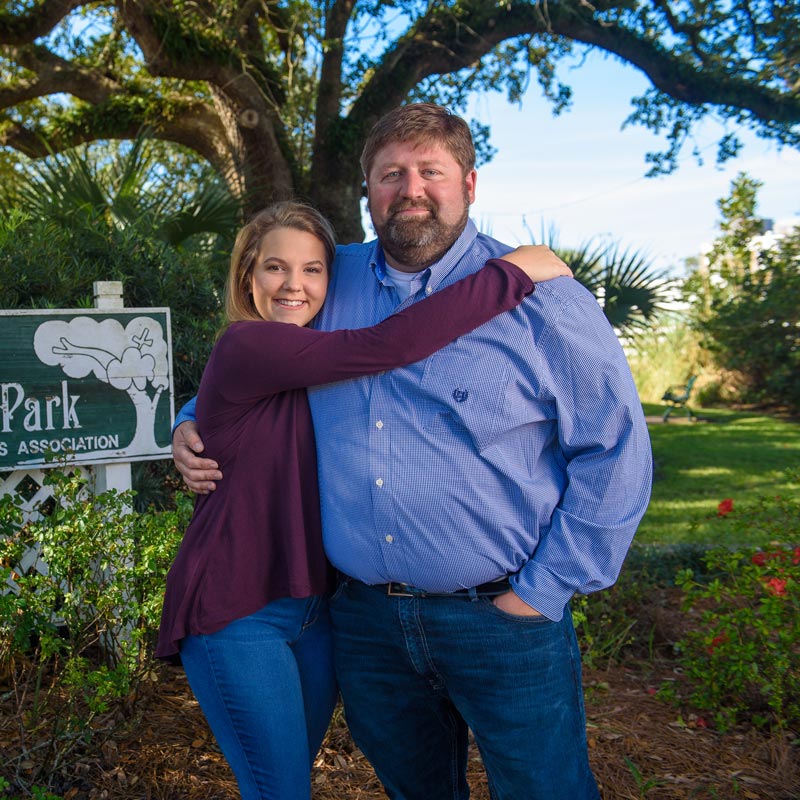 The Bufkin's Story
"Growing up, I never experimented with drugs. I began taking prescription medication for my migraines, and that's where it all started," Greg Bufkin solemly recalls. A devoted husband and father, Greg battled opioid addiction for years—a battle that put a serious strain on his relationship with his daughter Harley.
Harley noticed signs of Greg's addiction at an early age. "I remember having to keep things secret, like where we were, because I would go with him on drug deals," says Harley. "When he would go to the cabinet to take normal, everyday, over-the-counter medicine, I would freak out."
Harley's fears became all too real when Greg overdosed and blacked out while driving. "We were going about 110 miles per hour. I just remember him putting the car in reverse," she says. Harley jumped out and ran to the nearest gas station unaware of what had just happened to her dad—or if it would happen again. Two weeks later, Greg overdosed and blacked out behind the wheel while driving a company vehicle. "I didn't even want to admit that my addiction was the problem," says Greg. "I just blamed my drug dealer for giving me bad drugs. Two weeks later, I went to another guy not knowing that he got his drugs from my former dealer."
Greg believes brokenness is one of the many reasons people struggle with addiction. People who, like him, were "looking for healing from a feeling."
Reestablishing trust with his daughter was difficult in the beginning of Greg's recovery. "The accident definitely took a toll on our relationship," he says. "We've dealt with a lot of the emotions, but there are still some triggers that evoke fear."
Greg and Harley know first-hand that addiction impacts every member of a family. Since the accident, Greg has become more involved with his family, community, and church. He and his wife recently started a ministry that focuses on families caring for those struggling with addiction.
"A lot of [people] don't realize that their actions impact everyone, not just themselves," says Greg. "I wouldn't say that I would change anything I had to go through because it made me a better man, but I would have liked to spare my family some pain."
The views, information, and opinions expressed in this story are solely those of the subject(s) and do not necessarily represent any official policy or position of the Mississippi Department of Mental Health or any of the Stand Up, Mississippi campaign partners.