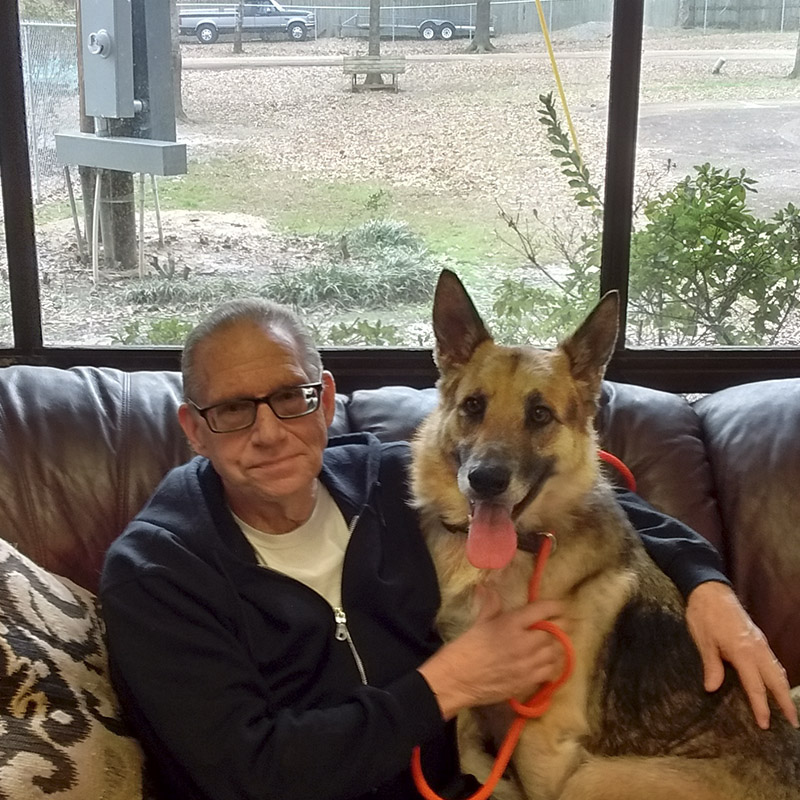 Rod's Story
I have been a law enforcement officer for over 40 years. During my career, I have seen the devastation and grief that is caused by chemical dependency. Many decisions are made by individuals under the influence of a chemical that adversely affects them for the rest of their lives.
Not only have I seen addiction through the lens of law enforcement, I have personal knowledge that the disease of addiction does not discriminate. I spent most of my adult life as a participating alcoholic. My entire life revolved around the consumption of alcohol, and it kept me in a constant state of inebriation. I put my family through much grief. Their love and encouragement were not enough to make me change my lifestyle. I did not want to be what I had become, but I was powerless over alcohol. My Department eventually became aware of my drinking, but they allowed me to enter treatment. I am thankful that they were supportive during my treatment, and that they welcomed me back when I finished.
I have now been sober for 24 years. I will always be an alcoholic, and I understand that I will never be able to drink socially. I embrace my current lifestyle. My wife and son are benefitting from my continued recovery. I believe that in any case, family members must realize that love and support are important, but they must realize, too, that love and support will not stop a chemically dependent person from using. The person must want recovery for themselves.
I also have a relative who suffered for years with an opioid addiction. Her addiction caused job losses, family discord, and loss of self-esteem and health issues. She finally decided to give up the dead-end life of addiction and seek a productive one. She consulted an Addictionologist who prescribed a program of decreasing doses of Suboxone to wean her off of the opioids and prevent withdrawal. I am happy to report that her treatment has resulted in almost 3 years of living in recovery. My relative and I are both grateful for what we have today and thank God for each day ended with no intake of any mood –altering substance.
Many law enforcement officers are concerned about the current opioid crisis happening in our country. First responders and law enforcement should all be equipped with Naloxone (Narcan) to save lives. The nasal spray, if administered immediately after an opioid overdose, will block the narcotic until further treatment can be received.
I encourage all law enforcement agencies to request this tool for their officers.
Law enforcement, physicians, pharmacists, friends and family, and even the general public must be vigilant in reporting drug activity and limiting the availability of these dangerous drugs. We all have a part to play.
Being free of chemical dependency is wonderful. We must attempt to stem the tide of addiction to give everyone the chance of recovery, if they are willing to seek it.
The views, information, and opinions expressed in this story are solely those of the subject(s) and do not necessarily represent any official policy or position of the Mississippi Department of Mental Health or any of the Stand Up, Mississippi campaign partners.